Benefits of Counseling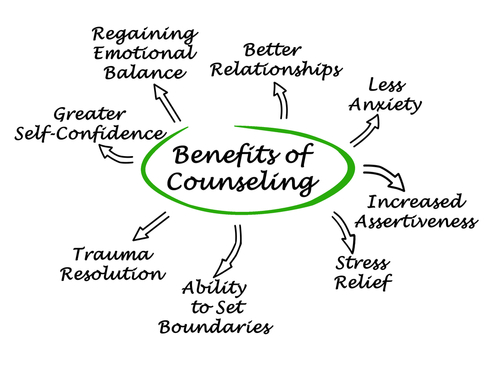 Working with a counselor can help you understand yourself better, get to the root of the problem, and empower you to make choices that are aligned with your true authentic self and needs. Counseling can also help you:
Get to the root of your sadness, anxiety, fear, & anger.
Reduce or eliminate unhealthy, destructive, or habitual behavior patterns.
Increase your capicity for gratitude, joy, intimacy, understanding, & connection in relationships.
Trust & accept your feelings more, resolve past hurts & traumas, & live your life with less guilt.
Cultivate an integrated sense of who you are & improve your ability to cope with life's challenges.
Increase insight & understanding of how your past experiences & early relationships have affected you so you can change relationship patterns that are causing emotional pain & no longer serving you.
Develop a greater sense of empowerment in your life by freeing you from old conditioning, internal conflicts, self-criticism, & self-judgments that block you from living the life you really want.
If you're ready to experience the many benefits of counseling, let's connect!