Individuals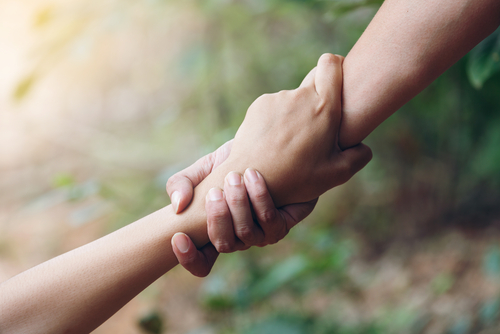 I'm here to help you understand your emotions and navigate through life with clarity, confidence, and planful action.
You've been trying to make things work and you find yourself feeling frustrated, exhausted, and powerless at times. My approach is strengths-based and solution-focused using evidence-based therapies, and about helping you focus your efforts on the things that will work for you, starting with small but profound steps that set you on the right track. We determine these steps together by combining my knowledge and experience with your personality, strengths, and desires.
I understand the ways that stress, anxiety, worry, fear, and negative thinking can impact life and relationships. I also know how the right changes can open doors to greater satisfaction and a higher quality of life. I specialize in guiding adults who are struggling with stress, anxiety, depression, trauma, OCD, perfectionism, low self-esteem and low self-confidence, and general unhappiness. Other issues I help people with include:
Identity issues

Self-discovery

Sexual identity & sexuality

Family dynamics

Coping Patterns

Childhood trauma

Dating stress

Relationships

Parenting stress

Narcissistic abuse

Becomming an egg donor

Grief/loss
People need a therapist who they feel "gets" them. I connect with those who are struggling, yet aren't really clear about what's not working in their life. Maybe you've had your heart broken and you're finding it difficult to move on. Maybe you're sick of dating and tired of feeling alone. Maybe you find yourself in the same situation over and over again and not sure how you got where you are today. You might even be feeling frustrated because you know what you want, but you're not sure how to get it. This is where I can help. It doesn't have to be this hard and you don't have to figure it all out on your own. I believe in the value of having someone in your corner to help you make sense of what's going on and to help you move forward with clarity and intention. I will help you address the things that are getting in the way of you living the life you really want.
With my help, clients are able to understand themselves better, get rid of self-limiting beliefs and old behavior patterns that are keeping them stuck, and live more authentically, mindfully, and intentionally.
Therapy is an investment in yourself, your dreams, and your future. If you're ready to start your journey, let's connect!