Meet Brandy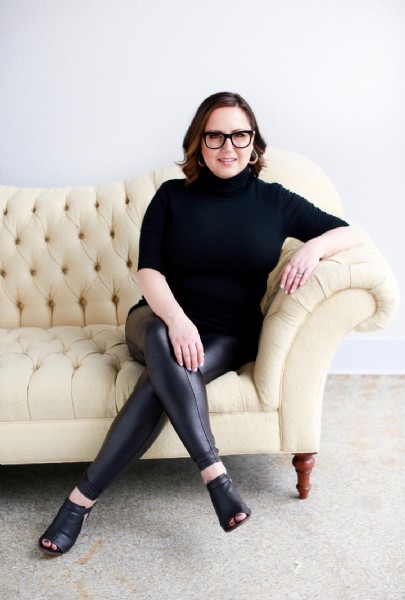 Welcome! I'm a Licensed Mental Health Counselor, holistic psychotherapist and wellness coach, and Reiki Master Energy Healer, but you can think of me as a guide and facilitator of change, transformation, and personal growth. My passion and life's work is helping people gain more control over their lives and decisions, and overcome the fear of change that's keeping them stuck. We must take responsibility and ownership of our life choices and do the inner work it takes to clear the blocks and generate the results we want. I'm here to help you get unstuck and create inner fulfillment, contentment, and peace.
Why Work With Me?
I personally understand how messy and confusing life can be at times, and how difficult it can be to navigate your way through it on your own without much guidance. I offer my clients warmth, understanding, and authenticity with a gentle, but direct and honest approach. I prefer to get to the root of the problem so you can gain insight, find solutions that work for you, and begin the process of emotional healing and growth. I've done my inner healing work and continue to do so, and I know you can too.
Painful life events are difficult to go through, but are often opportunities to gain greater clarity about who you are, what you want, and what you value most in life. This is the point at which we take more control over our lives, experiences, and choices, and begin to write a new narrative.
Being in emotional discomfort or pain is difficult, but being stuck there for any length of time can feel like agony. I will help you learn how to take better care of yourself through the process of transition, how to get your needs met moving forward, and how to make sense and meaning from some of life's most difficult moments. I believe the answers and the power are within all of us, and sometimes we just need support and guidance to help discover that. I work with a variety of diverse clients that include:
Individuals

Couples

Creatives

Highly Sensitive People (HSP)

Veterans

Teens (ages 13-18)

LGBTQIA (individuals & couples)

Polyamorous Relationships
Education
Current Ph.D. student at the University of Sedona specializing in Conscious-Centered Living

M.S. in Counseling and Psychology | Troy University, 2017

B.S. in Behavioral Healthcare | University of South Florida, 2015
Trainings & Credentials
I have experience working with adults, teens, and couples who struggle with depression, anxiety, trauma, grief and loss, low-self-esteem, borderline personality, and relationship struggles.
I'm a Master Accelerated Resolution Therapy (ART) Certified practitioner, which is a type of trauma therapy that offers quick and effective results to resolve emotional pain from traumatic events. ART is officially recognized as an evidence-based treatment for psychological trauma and depression by the SAMHSA National Registry of Evidence Based Programs and Practices (NREPP). What sets this trauma therapy apart from others is that it doesn't require you to talk about your traumatic event and one session is typically all it takes to resolve intrusive memories and emotional distress. ART can be used on any type of loss and emotionally painful event.
I'm also trained in Emotionally Focused Therapy (EFT) for couples, which is an evidence-based therapy that focuses on the emotional experience of each person in the relationship and the pattern of communication between them. Using EFT, I help couples improve their communication, increase their understanding of each other's needs, build trust and support, and develop emotional intimacy, which is the foundation for a healthy lasting love.
As a Crisis Pregnancy Coach I also help women experiencing unplanned pregnancies by offering a confidential and nonjudgmental space where they feel supported and safe to explore their emotions and choices.
Other healing modalities I use include:
Mindfulness

Cognitive Behavior Therapy (CBT)

Dialectical Behavior Therapy (DBT)

Certified Clinical Trauma Professional (CCTP) Intensive Training

Acceptance and Commitment Therapy (ACT)

Emotional Freedome Technique (EFT)

Reiki Master Energy Healer
Professional Memberships
American Mental Health Counselors Association (AMHCA)

Florida Mental Health Counselors Association (FMHCA)

Suncoast Mental Health Counselors Association (SMHCA) | Past Board Member Representing Registered Mental Health Counselor Interns 2019-2020

International Society of Accelerated Resolution Therapy (IS-ART)
To view my Psychology Today profile, please click here.