My Approach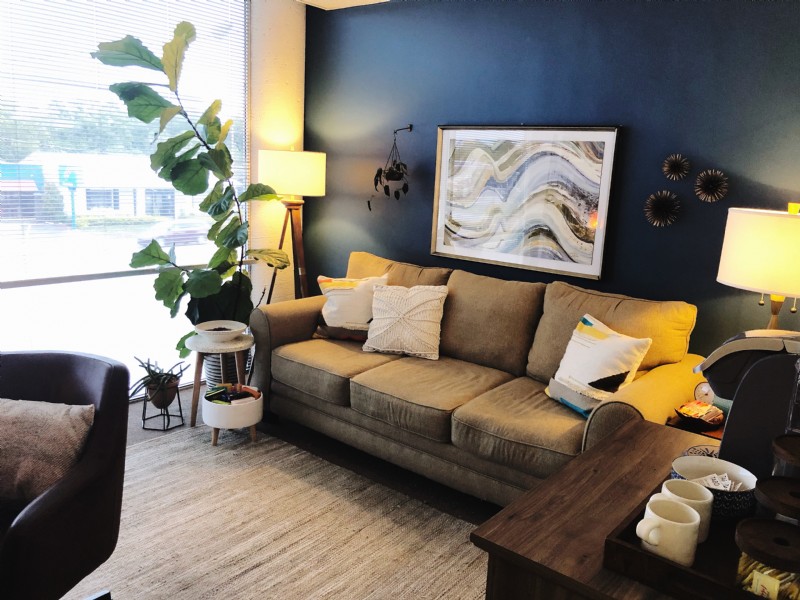 My goal is to help people gain control of their lives and deepen their understanding of themselves, their needs, and their relationships with others.
I take a holistic approach to psychotherapy and believe that mental health conditions including depression, anxiety, and borderline personality are a result of:
Genetics
Brain Functioning
Trauma/Grief/Loss
Abuse & Neglect
Family Dysfunction
Relationship Dysfunction
Social Conditioning
Internalized Oppression
I also believe mental health conditions are a result of a misalignment of the mind-body-soul connection. For those interested in alternative treatments to medications, we may discuss the mental, emotional, and physiological benefits of yoga, progressive muscle relaxation, mindfulness, guided meditation, journaling, accupuncture, massage, herbal supports, detox, dietary changes, and vitamin supplementation. Wellbeing is cultivated by the healthy lifestyle choices we make and it starts with the way you treat yourself mentally and physically.
Throughout my work with clients, I believe in the healing power of honoring your own inner voice, emotions, strengths, passions, intuition, culture, and personal values to help guide your life choices. My role is to help you get rid of self-limiting beliefs and old conditioning that holds you back from what you truly want in your life now and moving forward. I empower my clients to believe in themselves so they can make decisions that are aligned with their needs and authentic self.
With me, you can expect to be heard, accepted, embraced, valued, validated, supported, encouraged, and at times challenged to step out of the confinements that might be keeping you stuck.
My clients come to me looking for extra support in the following areas:
Stress management
Anxiety
Depression & low mood
Self-care strategies
Shadow work (developing personal awareness & identifying personal power)
Trauma
Grief & loss
Life transitions
Bullying
Narcissistic abuse
Positive parenting strategies to connect with your teen
Self-value, self-esteem, self-love, & self-worth
Boundaries
Positive mindset development
Negative core beliefs
Relationships
Perfectionism
People pleasing
Co-dependency
Dating stress
Forgiveness & letting go of the past
Communication
Self-sabotoging behaviors
My Philosophy
My approach is collaborative and resiliency based, which involves listening to my clients and identifying goals that address their concerns in a way and pace that is comfortable for them. I have no preferred treatment modality as I believe that no single approach fits everyone's needs. I use solution-focused interventions, an insight-oriented approach, mindfulness, CBT, resiliency model, and other trauma-focused models, and believe that a combination fo treatments can provide profound changes.
I help my clients feel expansive enough to make choices based on what is genuine rather than feeling weighted down by old conditioning, expectations, and people-pleasing. Often, after just a few sessions, my clients tell me they "start to feel like a weight has been lifted".
My Responsibilities
My responsibilities to you are to be authentic, supportive, and non-judgemental, to provide you with a safe and confidential space, and to provide you tools that bring relief and cultivate resilience.
Who I Serve
I work with individuals, teens, parents, young adults, and couples. I serve all genders, orientations, races, and ethnicities.
Real Change
Change happens by means of healing the past, getting to know who you really are, trying on new perspectives, learning effective communication skills, increasing self-esteem, developing social skills, creating healthy boundaries, healing from break-ups, choosing healthy relationships, maintaining relationships, discovering your passions, reinventing yourself, choosing satisfying careers, and living a life you love.
Therapy is an investment in yourself that can have life-long benefits. If you're ready to begin this journey together, let's connect!