Teens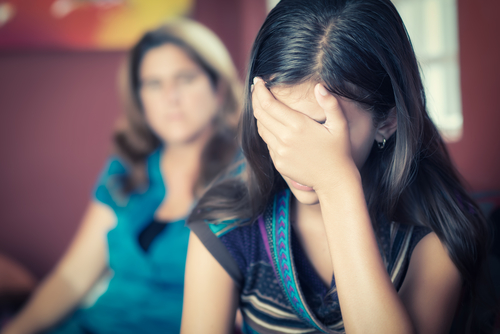 Are you concerned about your teen's behavioral and emotional health? Is your teen acting in ways that concern and confuse you or struggling to navigate academic, emotional, and/or social pressures? Do you notice your teen withdrawing, lashing out, or making unsafe choices? Does your teen often say he or she doesn't "feel good" or complain of stomach aches or headaches? Do you notice intense worry, anxiety, depression, or even anger outbursts in your teen? Do you feel disconnected from your teen and worry about his or her future? If you're noticing any of the behaviors above it could indicate that something much deeper is going on in your teen's life, and counseling can help. I specialize in helping teens who may be:
Uncontrollable

Traumatized

Depressed and/or anxious

Withdrawn

Highly sensitive, quiet, or "shy"

Victims of bullying

Attention-seeking

Experiencing low self-esteem

Acting out behaviorally or sexually

Wanting to run away

Struggling with their identity

Self-harming
It's common for the teen years to bring overwhelming frustration, anger, confusion, and fear in both parents and teens. Teens sometimes turn to harmful behaviors or disconnect from the world around them to try to cope. These troublng behaviors can be amplified by life changes within the home, family, or school, and it's important for your teen to get help to prevent problems from getting worse.
Teen counseling provides you and your teen with support, tools, and guidance for positive change. The unique space of teen counseling invites and allows your child to identify and voice what's troubling him or her. As your teen's therapist, I can identify and address the deeper emotions and struggles that your teen is experiencing. I will teach your teen healthy coping and problem-solving skills, and work with you, the parent, in supporting your teen in the healthiest and most effective way possible. I specialize in helping parents:
Understand their teen better

Discover their teen's emotional needs

Communicate more effectively with their teen

Nurture their teen's personality & strengths

Develop positive parenting strategies to encourage positive changes in their teen

Nurture & strengthen their relationship with their teen (research shows this is the number one protective factor against teen depression & anxiety!)
The teenage years are a critical period of time when your teen is developing his or her identity and sense of self, as well as emotional awareness, self-esteem, and self-actualization. It's important for your teen to recognize that he or she is capable of influencing his or her environment and situations in positive ways. This realization allows for growth, change, and success to occur. Your teen and I will also identify and explore his or her strengths and enhance them through developing problem-solving strategies within the different areas of his or her life. As your teen explores possibilities, gains positive life experiences, and discovers his or her potential, it become easier for him or her to take more responsibility for personal wellbeing and setting future goals.
My approach to teen counseling is to provide teens with a confidential space for them to explore their thoughts and feelings without fear of criticism, judgment, or punishment. This allows me to help your teen get to the bottom of what's causing his or her distress so we can focus on solutions. I work closely with parents to identify the best strategies to help their teen at home and at school, while helping you both strengthen and heal your relationship. By helping parents focus on developing a nurturing and supportive relationship with their teen, positive behavior changes can begin to occur.
What if my teen refuses to go to counseling? It's not uncommon for teens to resist therapy in the beginning. However, it's quite common for teens to deeply enjoy and appreciate therapy once they establish a relationship with their therapist. If your teen is struggling, healthy development may depend on a new experience where he or she feels heard without fear of judgment or punsihment. It may be best at first to gently, yet firmly, explain to your teen that counseling is something you are going to try out with them. It may be a struggle at first, but once in my office, teens usually begin to view therapy as a positive and productive experience.
I invite you to call for a free phone consultation so we can explore how therapy can help you and your teen. I'm happy to discuss your specific situation and needs, and to answer any questions you have about teen counseling and my therapy pracitce.